Hi, Did you know that there is professional baseball league in South Korea? It was called KBO, Korea Baseball Organization (Total 9 teams)
Last year, only two foreign players were allowed to play per one team, but the rule was changed to 3 foreign players allowed before 2014 season.
So, cause of rules, it made lots of foreign players to bringing KBO. If you are classy Marlins fan, you can remember the name of players, easily.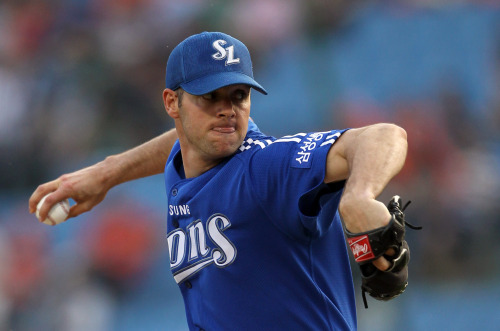 Rick Vandenhurk (2013~)
Holland Hammer is still alive very well in Korea. He has had a terrific job as an ace of Samsung Lions. Some source says, one of Japan league team will try to hire RVH after this season. (Note : Former Marlin Randy Messenger has played in Hanshin Tigers of Japan league since 2009)
2013 : 7-9, 3.95 era, 143.2ip 127h 67r 63er 48w 137k
2014 : 12-2, 3.04 era, 100.2ip 81h 34r 34er 31w 108k
Jorge Cantu (2014~)
2014 : 82g .309/.379/.573 18hr 61rbi
One of most popular hitter in Doosan Bears. Typically speaking, KBO level is lower than Triple A of MLB. So those numbers aren't impressive, honestly.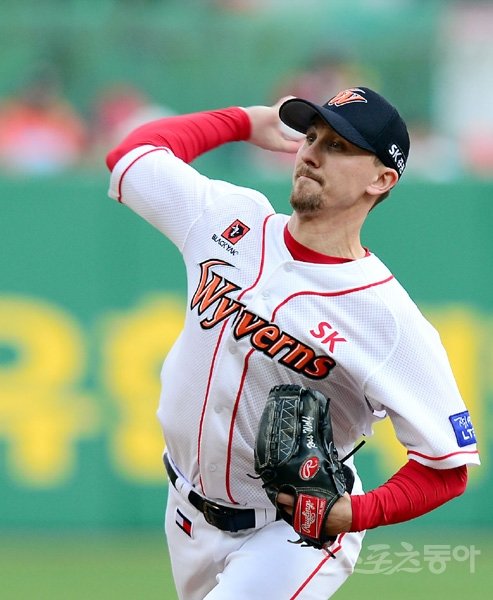 Ross Wolf (2014~)
: 2002 draftee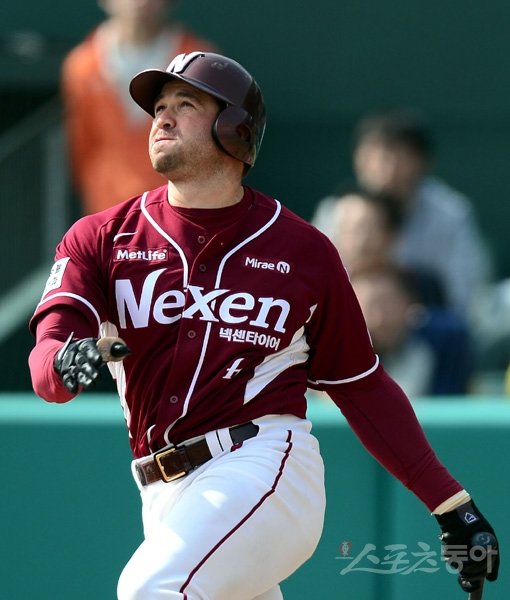 Vinny Rottino (2014~)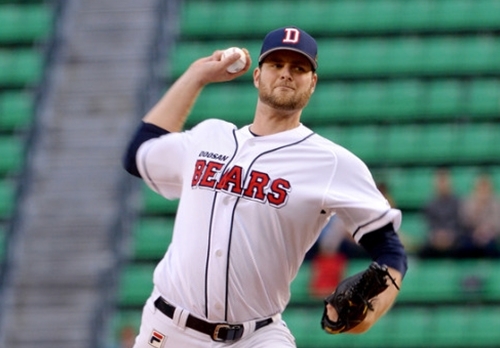 Chris Volstad (2014)
On July 21st, he was released from Doosan Bears of KBO. He couldn't fix the his own problem as same as MLB. Now he is playing in Angels AAA team.
Chris Seddon (2013)
Wes Obermueller (2008)
I don't know where he is now, but he played just one season in Korea.
Byung-Hyun Kim (BK) (2012~)
After the end of MLB career, BK has returned to KBO in 2012. Still Geek and funny guy in Kia Tigers.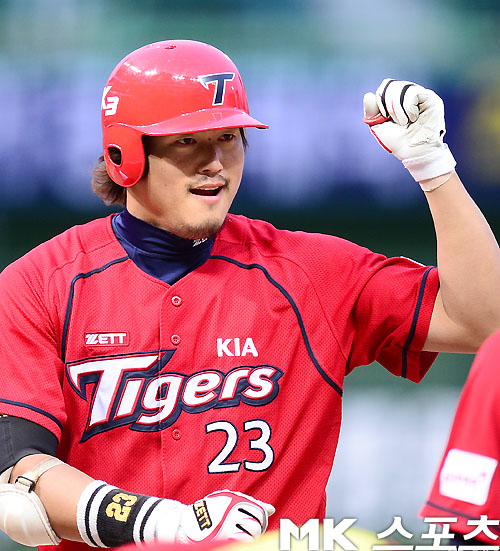 Hee-Shop Choi (2007~)
Since he has returned to Korea, he wasn't played well like Marlins 2004. He was listed on DL thru all this season. I don't know when he can return.